Animal Books
There is an abundance of animal books available from every publisher, nowadays. The list below contains some of my favorites, but if your child has a pet, I would definitely recommend that you start your collection with a story about her specific pet. She will be delighted to read it over and over again.


Animal Boogie by Debbie Harter is a great sing along book for any animal enthuiast. Recommended for ages 4 - 8, this book combines poetry, song, and dance into a fun-packed guessing game. As an added bonus, it even comes with a CD.




Animals Should Definitely Not Wear Clothing by Judi Barrett is a cute, humorous tale of all the disasters that could happen if animals wore clothing: because a snake would slither right out of them or a billy goat would eat them for lunch are a few examples. Kids are no less than entertained by the pictures of animals in clothing.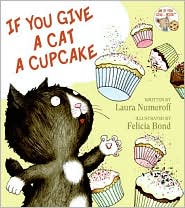 If You Give a Cat a Cupcake by Laura Numeroff. Cat lovers everywhere will rave about this story of the demanding cat. Parents appreciate the cause and effect setups through out the book.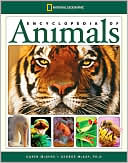 National Geographic Encyclopedia of Animals by Karen McGhee and George Mc Kay Ph.D. Is a great reference book for the slightly older reader (ages 9 -12). Complete with more than 1000 entrys that detail behavioral traits to the regions where the animals may be found.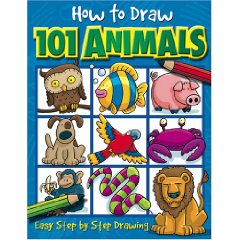 How to Draw 101 Animals by Dan Green is perfect for the animal loving artist. This book provides easy to follow, step by step instructions for ages 9 - 12. But the instructions are so easy, I'm willing to bet a 6 year old could follow them.





Return from Animal Books to ChildrensBook-Worm