Think Outside the Toy Box with these "Literary" Unique Gifts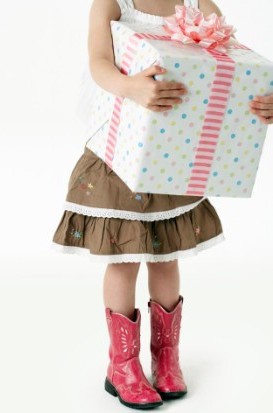 Unique Gifts?? Hmmm I don't know about you, but I'm frustrated with the value my kids put on the toys and gifts that I buy them. Last Christmas, I bought hundreds of dollars worth of toys, only to find out they were broken or tucked away in the closet a few months later. I asked a teacher friend of mine's Lisa- who is literally a book worm, what she gave her kids.
Lisa gave her children, 7 & 10, a few of their requested toy choices, but she also gave them more literary unique gifts like the ones listed below:
These gifts are appropriate for any occasion.
1. Books about their favorite Pop Star. Lisa's daughter LOVES Hannah Montana, so she bought her the original Hannah Montana movie along with "Miles to Go", the autobography of the movies' star- Myley Cyrus. Leigh could not put the book down.
2. Comic Books and Sports Trading Cards. Not only do both these items provide hours of reading and entertainment, they also appeal to boys of all ages- that Lisa is such a genius. ***This just in. Lisa told me that Trading Cards are not just limited to boys' interests. American Girl sells Trading Cards for their doll characters. Each card features an illustration on the front, and trivia&puzzles on the back. How cool is that?
3. Personalized Books. These are story books that make your child the star of the story. Personalized books capture the childs' attention by using facts about them in the story. I had one when I was 7 ish and I absolutely loved reading about myself over and over again.
4. Audio Books. Lisa's son has trouble with reading comprehension, so she bought him the Pirates of Caribbean read along Audio Books. These are great for long road trips and they are also great for helping the child retain what they've read.
5. Board games that promote thinking. Board games like Scrabble and Boggle are not necessarily unique gifts, but nowadays, they are a break from the usual electronic devices. Nonetheless, they promote reading and spelling.
6. Magazine Subscriptions. I had no idea that so many magazine choices existed for kids. According to Lisa, the reason they are so successful is because they allow kids to emulate adult behavior. We read magazines about our interests, favorite stars, and shopping and NOW kids- of all ages- can do the same.
7. Personalized Mail. There are mail services that will send your children cute letters just for them. Once again, this allows your child to imitate you, but you shouldn't have to pay for this unless you want to. You could just write the letter yourself, and stick it in the mailbox.
8. Book Publishing Kit. Did you know that there is a Kit(Illustory) that kids can use to write and illustrate their own book, send it back to the manufacturer to bind and print? Gotta love Technology!




What do the Gifts you give say about you?

UnExpected Holidays: Great Excuses to Give



Return from Unique Gifts to ChildrensBook-Worm