Funny Books - Suggestions for the child that loves to laugh
Funny Books for your rising comedian. Kids love to laugh and these books are just what you need to keep them reading while they laugh. This page is dedicated to the youngest in the family. The one that loves being the center of attention. The charming class clown, life of the party. And anyone else who loves a good laugh.
Walter the Farting Dog by William Kotzwinkle and Glenn Murray. You guessed it, this is the tale of a dog who couldn't control his bodily functions. A little tasteless humor may prove to be harmless when attempting to get your your budding comedian to settle down and read. For those of you who don't think so, smile, I'm a reading specialist - not an etiquitte coach.

Also in this series are Walter The Farting Dog:Banned from the Beach,
Walter the Farting Dog Goes on a Cruise, and
Walter the Farting Dog: Trouble At the Yard Sale.


Carmen's Sticky Scab by Ginger Churchill . A cute read aloud book to make everyone in the family laugh out loud, and get a little grossed out as Carmen discovers what could happen if she picks the scab off her sore.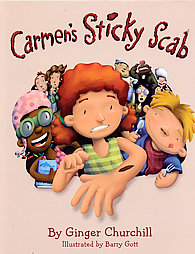 Diary of a Wimpy Kid by Jeff Kinney. Charming cartoon illustrations are used to chronicle the life of a middle schooler who's mom suggested that he keep a diary to record a year in school.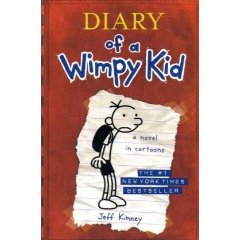 This book currently has 3 books in the series. After reading the first, you'll definitely want to purchase the others: Diary of a Wimpy Kid: Roderick Rules and Diary of a Wimpy Kid: The Last Straw. These books are entertaining and relevant- they will motivate any boy -who's ever found himself in awkward situations - to read.


Captain Underpants by Dav Pilkey. More potty humor for the boy who won't read anything else. The Captain Underpants adventures will make it hard for kids to put this book down as he tackles Dr. Diapers and the wicked Wedgie Woman.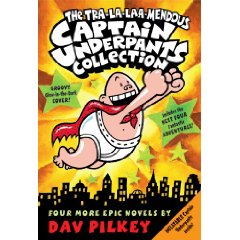 I must admit, some parents find the writing style and the humor inappropriate for kids, but you have to keep an open mind and remember the series is written for kids - not adults. Their sense of humor is a tad bit (ok, a lot) different from the mature, professinal mind. If it entices them to read AND it's not damaging, I say, throw the book at 'em.


Cloudy with a chance of Meatballs by Judy Barrett . This book is slightly older than the others mentioned, but still an all time favorite. The small town of ChewandSwallow was just like any other town with 1 small, messy exception.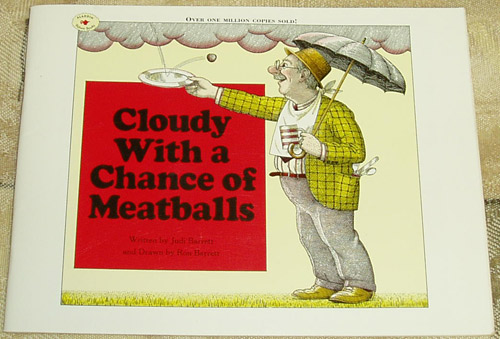 It never rained water. Instead, it rained soup or juice. Not to give too much of the story away, but it got even messier when it snowed. This story will keep the entire family entertained as it appeals to all imaginations.


The Secret Knowledge of Grown-ups by David Wisniewski reveals well kept secrets about why grown-ups tell kids to do seemingly un-neccessary tasks. 1 of the mysteries uncovered is "eat your vegetables".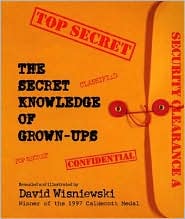 Wouldn't you know it. It not just that vegetables are good for you, but there is an ulterior motive that parents have kept secret until now: David Wisniewski reveals to young readers.

How to be a baby, by me the big sister by Sally Lloyd-Jones is a funny, light-hearted account what babies can and can't do, narrated by- who else? The big sister.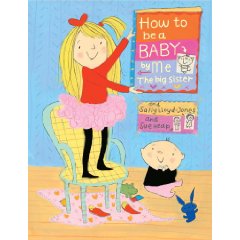 Older kids love it because it makes them feel superior to their younger siblings. Parents love it because it reminds a reluctant child of the advantages of being older and having a new baby in the around.

Keep checking back for updates to our selection of funny books are this list will get longer and longer.





Return from Funny Childrens Books to ChildrensBook-Worm