Kids Dance Books
These Kids Dance Books are for the true dance fanatic. The language of dance comes in many dialects: tap, jazz, ballet, and modern to name a few. I tried not to be overwhelming with any 1 type, so hopefully you'll find something that will appeal to the dancer on your list.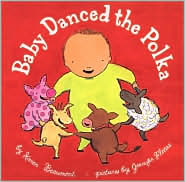 Baby Danced the Polka by Karen Beaumont tells the story of a baby who danced with her stuffed animals(including a boogie-woogying goat, a cha-cha-ing cow, and a shooby-doobying sheep) when she was supposed to be sleeping. Complete with large flaps that reveal various animals cutting a rug. Cute story line, but you might wanna check to make sure your baby is sleeping after reading this :) (birth - preschool)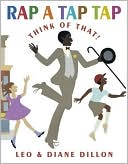 Rap A Tap Tap by Leo Dillon is a tribute to the life story of tap dancing legend Bill Bojangles Robinson. Tap Dancing enthusiasts of all ages are fascinated by the ryhmes and repetitive phrases within this book. This is great for an aspiring 4 - 8 year old Tap Dancer who needs to believe in his or her dream.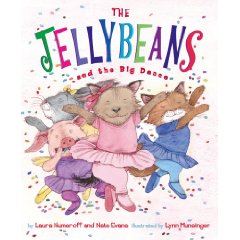 The Jellybeans and the Big Dance by Laura Numeroff is centered around dance, yet the underlying message of working together, in spite of differences, seems to stand out. Just as jellybeans come in different flavors so do dancers and their personalities. (ages 4 - 8 )



Disney High School Musical All About Dancing : Dance Mat and Instructional CD by J.E. Bright is more about dancing than reading for the 6 - 8 year olds. The set includes a book, CD/DVD, and a dance mat. After reading about their favorite dances, kids can use the step-by-step instructions to practice those dances.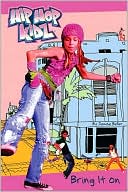 Bring It On #1 (Hip Hop Kidz)by Jasmine Beller evolves around hip hop and the divas who love it. The story has a message of team work and needing each other to succeed. (ages 9 - 12)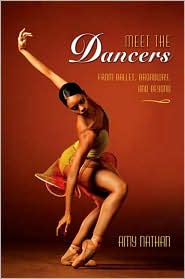 Meet the Dancers: From Ballet, Broadway, and Beyond by Amy Nathan a great book to inspire dancers, ages 9 -12, to push beyond the tiredness, sore muscles, and crazy rehearsals to follow their dreams. This book consists of interviews with 16 successful dancers who are more than willing to share secrets with anyone that dreams of dancing.





Return from Kids Dance Books to ChildrensBook-Worm