Kids Music Books
Kids music books are perfect for the child that loves music and needs to read more. You're certain to get a 2 fer with these fun books that encourage children to read about the subject they're most interested in.
Everybody likes music, but there are some that live, breathe, and eat to the beat. Music lovers are typically those people that are highly talented, creative, and somewhat sensitive. If your child fits into either of these categories, here are some book suggestions for them.


Blue Moo: 17 Jukebox Hits From Way Back Never by Sandra Boynton is the coolest sing-a-long book I've seen in a long time. It is set in a cafe with a jukebox playing 50's classics. It's a book the entire family is sure to enjoy. Kids can read the words as their favorite song is playing in the background. (children 4 - 8)


My Family Plays Music by Judy Cox is a wonderful introduction to the different genres of music. The interesting thing about this book is, I actually know several families in which each individual either plays an instrument or sings. As a bonus, the last page is a glossary of music terms and genres. (children 4 - 8)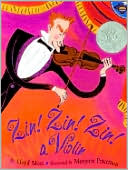 Zin! Zin! Zin! A Violin by Lloyd Moss is another great kids music book for 4 - 8 year olds that are struggling over which instrument to choose. It features Orchestra instruments, and highlights the difference between strings and brasses.


Music Makes the Scene:The Impact of Music on the Movies...and on You! by Cathy Blair takes something most of us take for granted: background music, and makes it fun for ages 9 - 13. This book includes a DVD that allows kids to view 10 different movie scenes once without music, and 3 other times with different music playing in the background. Kids watch the DVD and complete activities that note the affect of the music on the movie.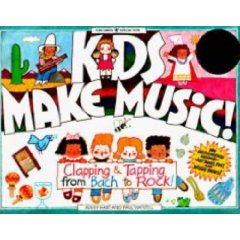 Kids Make Music!: Clapping & Tapping from Bach to Rock!by Avery Hart and Paul Mantell is perfect for super creative mind. It shows kids how to make music with their bodies and how to make home made instruments. Don't be tempted by the book cover to purchase it for a younger musician. It is written for ages 9 - 12.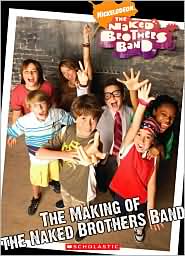 The Making Of The Naked Brothers Band by Angela Jun features lots of behind the scenes photos and information about the real life brothers that formed a band in pre-school. Mom, don't be alarmed by the band's name as I was when I first saw it. It's the name they came up with while bathing- as preschoolers.(ages 9 - 12)





Return from Kids Music to ChildrensBook-Worm