Best Sports Books for your little Olympian

In Your Face 3-D: The Best 3-D Book Ever! (Sports Illustrated Kids)by David E. Klutho This has got to be the best Sports Photography ever! This book is full of candid shots from every sports imaginable. The book is packaged with 3D glasses that can be used to view photos on SIKids.com...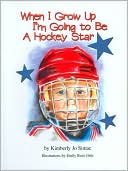 When I Grow Up I'm Going to Be a Hockey Star (Hardcover) by Kimberly Jo Simac is a great story of dreams, challenges, and achievements. It introduces young hockey players to the hard work and commitment that it takes to succeed in Hockey or any other sport.




Winners Never Quit! by Mia Hamm is a cute lesson that teaches kids to be a good sport, even when they loose. This is the perfect library addition for the child that doesn't know the pleasure of playing for fun.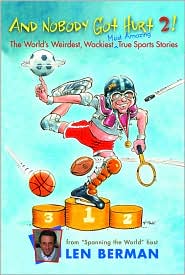 And Nobody Got Hurt 2!: The World's Weirdest, Wackiest Most Amazing True Sports Stories by Len Berman is the perfect book for 9 -12 year old sports enthusiasts, but will appeal to fans off all ages. Your tweenager will laugh at some of the stories that detail: A professional soccer player who was bribed out of retirement with pizza, a runaway pig who disrupted the start of a baseball game, or a young singer falling on the ice after forgetting the lyrics to the national anthem.